[Creepypasta] Have you ever wondered…
03-05-2014, 08:53 PM
Post: #1
Have you ever wondered…
Have you ever wondered… if they like to be captured?

Imagine being dragged out from your home, your family, your friends… to get forever imprisioned in a ball and fight to death against others, just for the pleasure of your master.

I'm sick of this. I'm sick of this damn life. I want my old life back. My friends, my family, my home, all gone… forever. Now all I have are 5 other pokemon I never liked, wich I am forced to be friends with. What the hell. Why do they do this with us? We have feelings. Some of us are even smarter than them. They say… they say pokemon like to be with trainers. Well, let me get this straight:

They say we like to destroy our perfect lifes just to be with someone we never have seen before, so we can be "best friends forever hur hur".

Guess what, they're wrong. We don't like this. We never liked this. I never liked this. What's wrong with them? If this was the reason, they never saw how we struggle to get out of the ball? We want to be free!

—-

Oh, perfect. Now I'm more happy than never. I've been put in… some kind of box, I don't know. Just because my "master" found someone with the same type, but stronger. Great. Oh boy that's so much fun!! Being in a damn Prison, doing absolutely nothing, for the rest of my sad, sad life!! WHAT THE HELL WERE THEY THINKING? Oh, at least there are some other innocent lives that are thrown away here too. At least I'm not completely lonely.

—-

Well, I've been dragged out of box today. For what, you must be wondering? To suffer! Yeah. My "master" decided to level me up. I would love to be in the box now…

Ugh… alright, I evolved. After being punched, kicked, blasted of by both water and fire, not counting electric attacks, and of course, blown up. Woohoo. And guess what? I've been put in the freaking box again!! So, why? Why make me suffer so much? To laugh at my face? Oh, please, please laugh at me. I'm sick of that "super duper friends" stuff. It would be better if he hated me.

Would he like that? Would he like to take an ember to the face? To be electrocuted? To be punched, kicked again, again and again? Or poisoned, oh, It would be so much fun, to see him suffer, to see him vomit, cry of pain, almost die. Then I would be all like, "Here have this damn fruit, it will like, cure you". Oh hoho… it would be great. Hmm… that's not a bad idea. In fact…

Tonight I'm getting out of this damn box.
-----
Website source
---
Silent be the winds on the fields of rye...
...forget me
not
but don't await my
return
.
03-11-2014, 07:43 AM
Post: #2
RE: Have you ever wondered…
This makes me smile.
---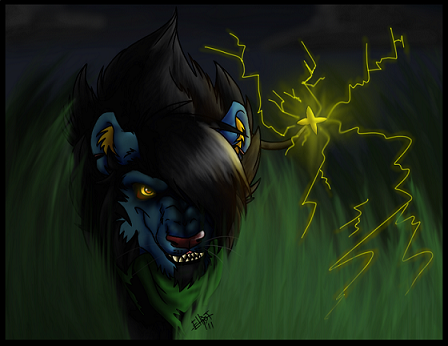 User(s) browsing this thread: 1 Guest(s)
Forum Goals
Goal type
Goal
Progress
Percent
Topics goal
1500 topics
61%
Posts goal
30000 posts
47%
Members goal
200 members
You already reached your members goal.
183%